Thirty years ago, the only time most people went into downtown Los Angeles was to work. The crime rate was extremely high, and people rushed home the moment they were done working. There were very few public attractions and very little to do after dark. Remember Pershing Square in 1980? It was a hotbed of crime, drugs and prostitution. And look at it now.
Los Angeles made a conscious effort to clean up and develop the downtown area, and it worked. People are now flocking to live in downtown Los Angeles, and 20,000 new housing units are built there every year. Then Los Angeles' professional sports teams moved to the Staples Center, completely revitalizing the entire area, which now houses the Nokia Theater and luxury international hotels.
So what are the best things to do in downtown Los Angeles now that the place has become safer and so cool? As a downtown-based business, we love working here, and our employees are less keen to race home after work, choosing to spend much more of their leisure time taking in the sights, sounds and attractions available.
Here's our list of the coolest things to do in downtown Los Angeles:
1. Skyslide Los Angeles
LA, California's tallest open-air observation deck situated atop the iconic U.S. Bank Tower, officially opened to the public on June 25 and they hosted a free day-long block party to celebrate the grand opening. The new OUE Skyspace LA is California's tallest open-air observation deck – it is almost 1,000 feet above the ground. The panoramic 360-degree views of Los Angeles are absolutely stunning. General Admission tickets are $19. The space is also available for private events. One very cool (and very scary) feature of this new attraction is a glass slide from the 70th floor down to the 69th floor. The ride takes only a few seconds, but it is strictly only for the very brave at heart. https://www.skyspace-la.com/
2. Walt Disney Concert Hall

The Walt Disney Concert hall is considered the crown jewel of the LA Music Center. It opened in opened in 2003 and cost $274-million. It's a great place. The hall was designed by Frank Gehry, and can seat 2,265-guests. The LA Philharmonic and the LA Master Chorale both now call this place home.
3. Grand Park (http://grandparkla.org/)
Grand Park has developed into one of downtown L.A.'s most popular places to bask in the sun – right in the middle of a major metropolitan city. New terracing and a more open plan have made the park a very cool place for groups, kids or folks who just want to eat a quiet lunch on the lawn. Your kids will love running through the fountain. And they'll love the huge new children's playground. Still, there are plenty of opportunities to relax and lay out without feeling like you're in an urban metropolis.
4.Los Angeles Conservancy Walking Tours
Downtown Los Angeles has some pretty impressive architectural landmarks, and the Los Angeles Conservancy's acclaimed walking tours are the best ways to take it all in. Walking tours currently on offer include tours of modern skyscrapers, the Historic Core, Art Deco icons or Victorian mansions. Most tours meet at Pershing Square, near the mini-groves of orange trees.
5. The Broad
Address: 221 S Grand Ave, Los Angeles, CA 90012
The Broad, pronounced Brode, is Los Angeles' newest major art museum. It opened in September 2015 on Grand Avenue, next to the Walt Disney Disney Concert Hall in Downtown Los Angeles. The 120,000 square foot museum was built by philanthropists Eli and Edythe Broad, to house their personal and Foundation art collections of over 2,000 works by more than 200 artists.
6. Downtown Art Walk is a free self-guided, public art fest that takes place (normally) on the second Thursday of every month along Gallery Row, a designated 7-block stretch on both Spring and Main streets from 2nd St to 9th St. The event has been going since 2004 and attracted 150 people. Today, the event has exploded with popularity and attracts 10,000 monthly visitors.
Art Walk visitors can participate in gallery tours, shop the art mart, and sample adjacent food trucks. It's a great way to experience the downtown Los Angeles Historic Core.
7. Skid Row
We are not kidding here. If you haven't seen the massive number of people currently living in tents on the sidewalks, you really should. Take the kids: let them see how so many people live in the world's richest country. DO NOT WALK AROUND SKID ROW. Stay in your car, keep the doors locked and the windows rolled up. And it's probably better to be there during the day than at night. Please respect the privacy of these Skid Row inhabitants – they have little enough privacy as it is. If you have to take pictures, shoot general scenes rather than approach people for a close-up.
8. MOCA (http://www.moca.org/)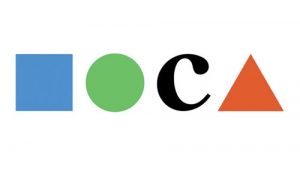 The Museum of Contemporary Art houses a superb collection of almost 8,000 works of American and European art, all of it created after 1940. It is the only museum in L.A. dedicated to contemporary art. Don't miss the U.S. premiere of Hito Steyerl's landmark video installation "Factory of the Sun", going on right now.
From MOCA's website:
"We are contemporary. We question and adapt to the changing definitions of art.
We are a museum. We present, collect, and interpret the art of our time.
We care for the experience of art, the inevitability of change, the multiplicity of perspectives, the urgency of contemporary expression."
9. Union Station.
If you're an air traveler, then you've probably never seen Union Station, which is a pity. Nothing says Los Angeles like Union Station.
From a reviewer on TripAdvisor.com: "We've used this station for the last 30 years. It's California design at it's best, very nostalgic. The restaurant, Traxx, is really fun to dine at and delicious. From here you can walk to Olvera Street which is a must-see for visitors and Angelinos alike.
10. Olvera Street
For a taste of authentic Mexican culture, Olvera Street is a must-see. You can listen to mariachi music, shop, watch folkloric dances and dine at authentic Mexican restaurants. Sunday is the best day to see this place – but be warned: the place is packed. Highlights on Olvera Street include a tour of the Avila Adobe, the oldest existing house in L.A., and there are other cool, restored historic places to visit including the Old Plaza Firehouse and the Old Plaza Church.
Mr. Speedy Plumbing & Rooter Inc: The most reliable plumbing service in Los Angeles.